KAMPALA: It was total joy and happiness as Uganda's top betting company, Fortebet rewarded it customers in the districts of; Arua, Nebbi, Pakwach, and Koboko.
Over 1000 people ended the weekend with atleast a gift that Fortebet carried for them, which included; Techno F1 phones, European club jerseys, T-shirts, caps, pens and wristbands. "We promised you that we shall come back and give you more gifts like last time. We are back again, this time bigger and better. On every branch, Fortebet is giving a brand new Techno F1 phone to a lucky customer while over 100 customers on each branch will take home any of the other gifts that Fortebet has carried for you," said John Nanyumba, the company's Media Manager while addressing customers at Arua Main Centre.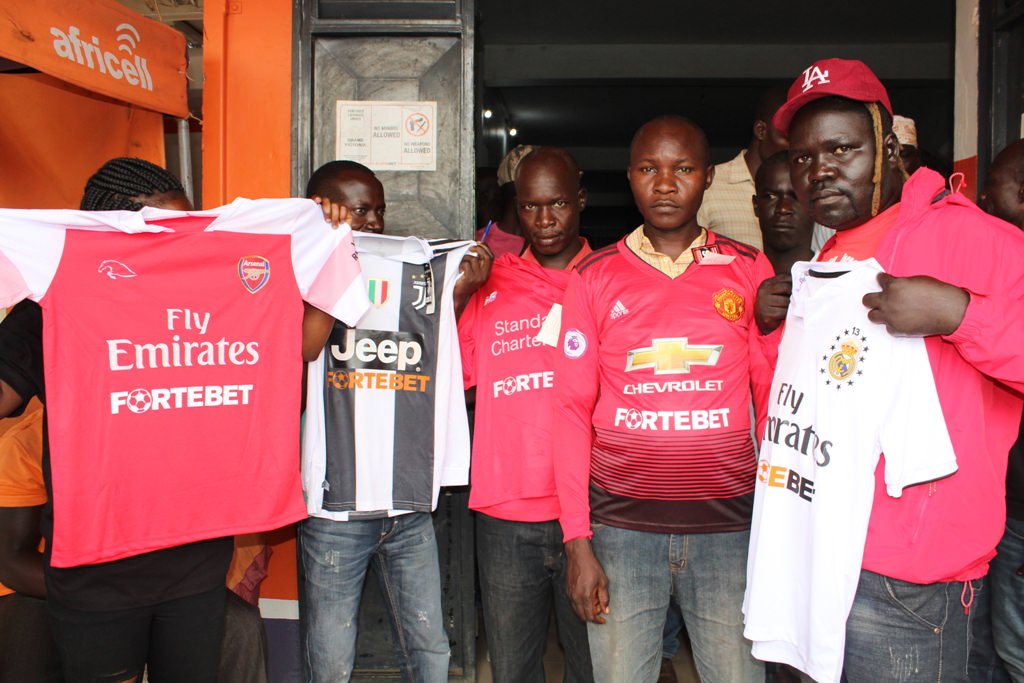 In total over 1000 customer in all the above named areas won themselves atleast one of the above gifts. "I have all the reasons to be a friend to Fortebet all the time because it does not only give me the best betting environment but also gives back to us. Thank you," the winner of the phone at Koboko main centre said on receiving his phone.
As usual, Fortebet wasn't done! The gifts' team proceeded and dressed many bodaboda cyclists with reflector jackets in Arua and Nebbi.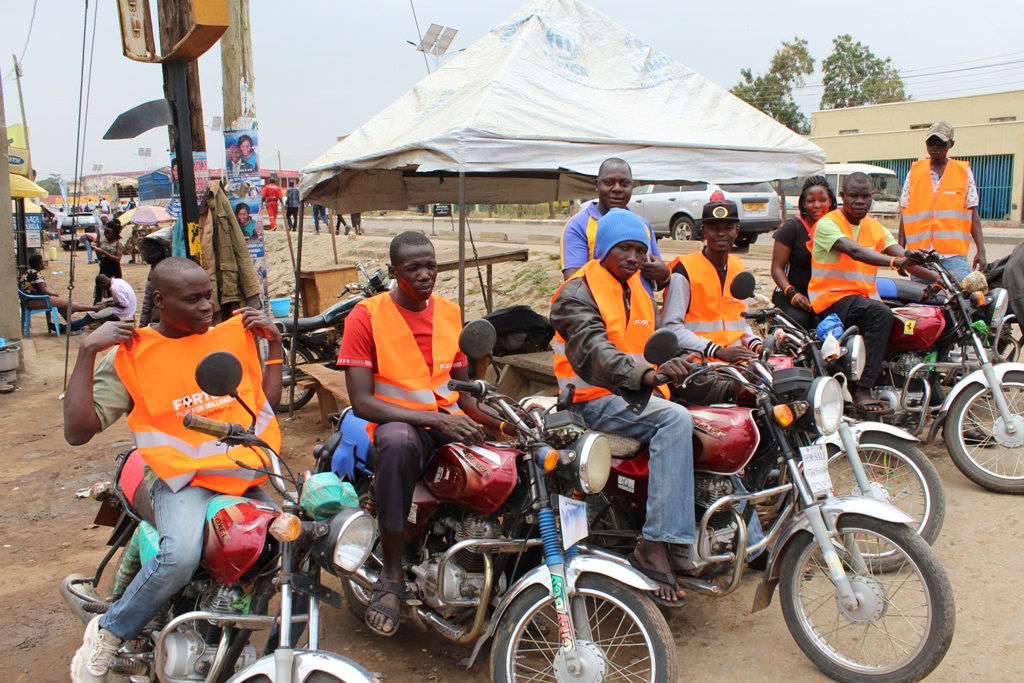 "I am very thankful to Fortebet because you are the first betting company that has done this for us. Reflector jackets protect lives, so Fortebet has today protected out lives on the road especially at night. Thank you Fortebet," one of the bodaboda riders Arua said after him and other getting reflector jackets.
The gifts' team will visit Bwaise this weekend. So, don't miss!