BUSOGA – Over 1000 people in Buwenge, Kamuli, Mayuge and Namayingo got a share of the gifts that Fortebet usually gives out.
Fortebet clients in all the above branches witnessed this memorable weekend and won themselves phones, European club jerseys, T-shirts, caps, pens and wristbands.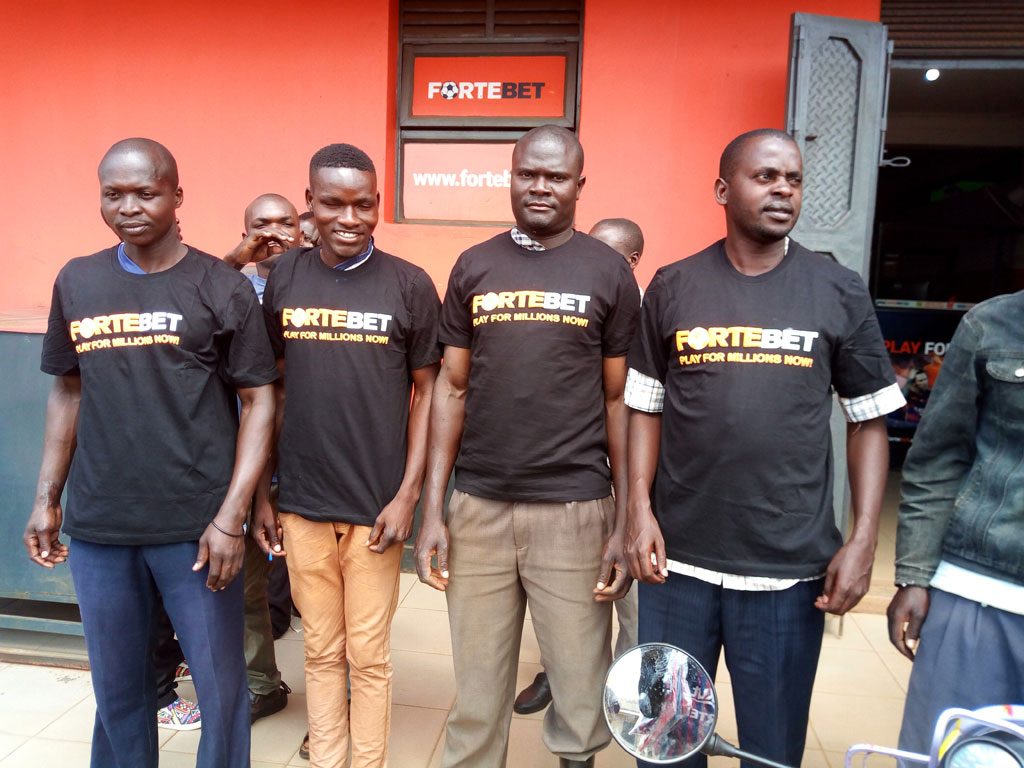 "On every branch, Fortebet is giving a brand new Techno F2 phone to a lucky customer while the other customers on each branch will take home any of the other gifts that Fortebet has carried for you," said John Nanyumba, the company's media manager while addressing customers at Kamuli branch.
"From here, I am going to look for my sim-card because I had kept it ever since my phone got damaged. I was only planning to buy a new one but now Fortebet has done it for me," Jamil K, the phone winner at Kamuli said after receiving his phone.
Fortebet also gave out a number of balls to kids in Mayuge, Namayingo, Buwenge and Kamuli Township primary school.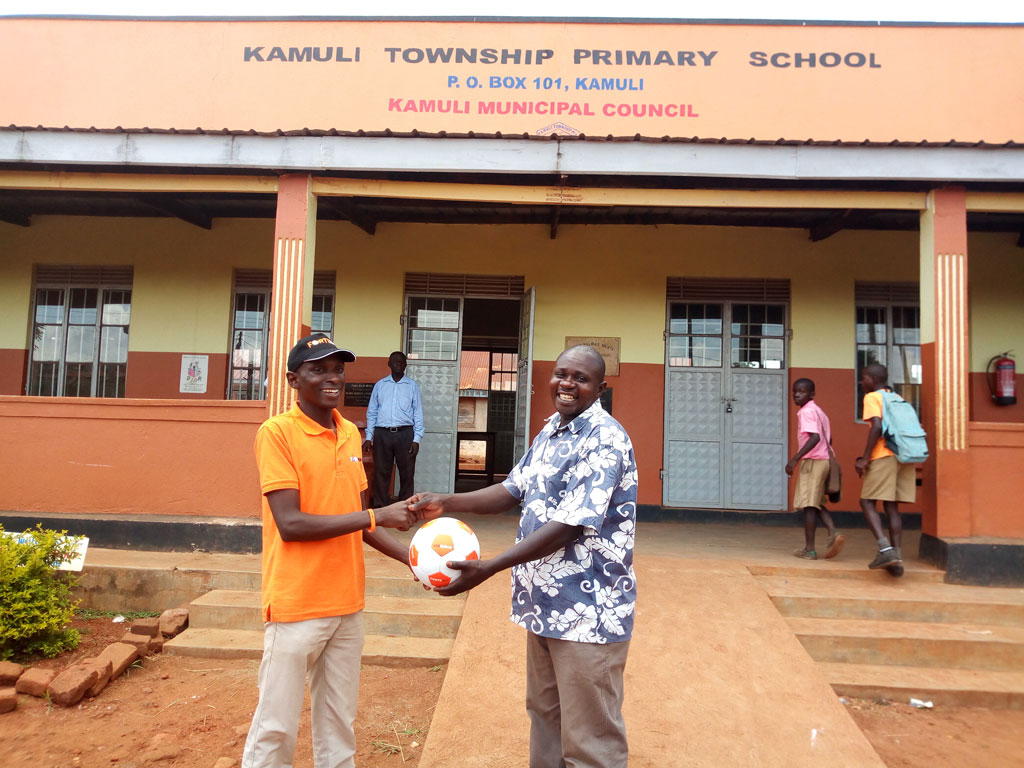 Fortebet wasn't done! The gifts' team proceeded and dressed bodaboda cyclists with reflector jackets in Mayuge.
"I am the chairperson of this bodaboda stage. On behalf of my friends, I am very thankful to Fortebet. These reflector jackets have not only made us smart but will protect our live on the road. Thank you Fortebet because no other betting company has done this for us," the chairperson of one of the bodaboda stages in Mayuge.
The gifts' team will visit Zana and Munyonyo over this weekend.