RWENZORI: Fortebet clients in Rwenzori region sang praises to the leading betting firm in Uganda after being given hundreds of gifts.
Over 1000 clients received Fortebet's precious gifts at Fortebet centres in Bundibugyo town, Fortportal town, Nyahuka, Mpondwe and Bwera (in Kasese). The gifts, among others, included phones, jerseys, t-shirts, pens and wristbands. Fortebet also gave out reflector jackets to bodaboda riders in Bundibugyo and Nyahuka in a bid to reduce their chances of being knocked especially during the night.
Fortebet also visited and donated footballs to Bukuuku primary school in Kabalore, Korugutu primary schools in Ntoroko and community kids that play football from Booma grounds in Budibugyo.
"I want to thank Fortebet for their kind heart. It is a great thing to win this phone because I came here with no expectation of getting it. I am also happy because even my friends have won some other gifts," said the winner of the phone at Bundibugyo branch.
Boda boda cyclists at Nyahuka, who received reflector jackets, couldn't hide their joy.
"Fortebet has done for us something we shall never forget. It is the frst betting company to give us these reflector jackets. On behalf of my colleagues, we are extremely grateful," one Najib, a bodabida cyclist said on behalf of his colleagues just after receiving the jackets.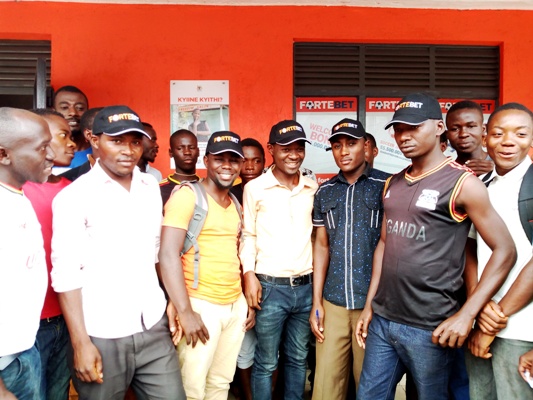 Patrick Ruhweza, the games master at Bukuuku primary school told Fortebet team that, "We are very thankful for this surprise. I am calling it a surprise because we did not expect it."
Talking to the clients at Bundibugyo branch, Fortebet Media Manager, John Nanyumba noted that, "We have come here to say thank you for choosing Fortebet. The gifts that we are going to give you today are a token of appreciation from team Fortebet. We have also given out balls to kids in a bid to uplift their talents so that they become very grate footballers."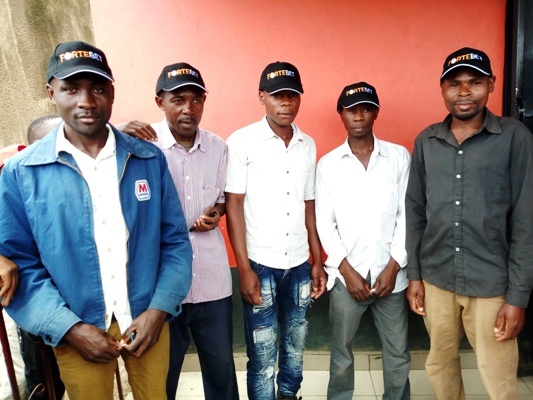 This weekend, Fortebet team will visit branches in Mukono, Namawojjolo and Wantoni. Don't miss out!