GIFTSS: Fortebet fired up the moods of its customers when it bombarded its centres in FortPortal, Kasese and Ishaka with massive gifts.
The gifts were given out in; the two branches in Fort Portal, two in Kasese, two in Ishaka and in Kabwohe.
A record over 500 customers that were found at any of the above branches received at least a gift that Fortebet took to them, which included Fortebet pens, wristbands, caps, T-shirts and European teams' jerseys.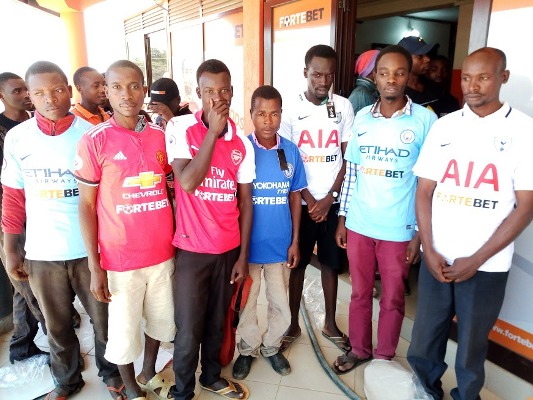 The phone winner at Fort Portal main branch said, "I am a very lucky person because I have just lost my phone and now Fortebet has replaced it. I can't even express the happiness I feel deep inside me."
Fortebet team also did what it always does-giving out balls in the bid to promote young talents.
The team gave out brand new Fortebet balls to pupils of St. Charles Lwanga Primary school in Fort Portal, Busiita primary school in Bunyangabu district and community kids that were found playing within Kasese town.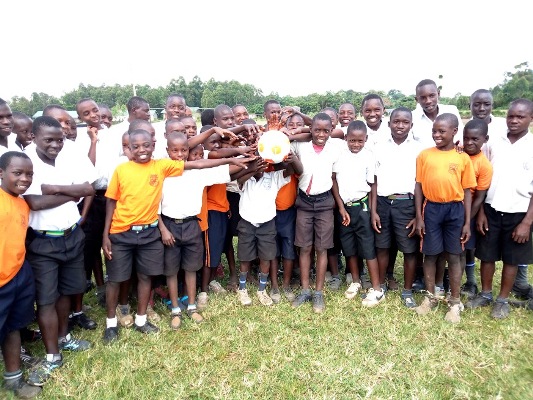 Deus Nyabuje, the deputy head teacher at St. Charles Lwanga, said:  "This has changed my perspective about Fortebet. I thought you are only here to make money. I am glad that you have given back to the community. This school is one of the best in football in this district, so this ball addition will make us stronger."
Fortebet team will close world cup gifts giveaways with Jinja, Magamaga and Iganga over the weekend.